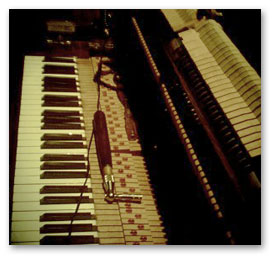 My Price For Basic Tuning
A basic tuning fee ranges from rm120 to rm250. Although a basic tuning usually only takes 60 to 90 minutes, recommend reserving two hours for complete service. Please read the following for more insight.
"Consumers pay thousands for their instruments and to gamble on the care of such an instrument just to avoid a small difference in tuning cost seems an unnecessary gamble"
Similar to other businesses, piano tuners receive phone calls from potential consumer shopping for the cheapest price. I fear they do not recognize the enormous differences among piano tuners. While everyone enjoys a bargain, the care of your piano should only be trusted to a qualified professional that care for your piano and the piano tuning fee should not be the determining factor in choosing your piano tuner.
For many, there are some issues that influence customer's opinion and judgment about a tuner's service.
The opinion of the person who recommended the piano tuner.
The personality and presentation of the piano tuner.
The price ~ fee ~ cost of service ~ and charges of the piano tuner.
In regards to price, if a piano tuner / technician's price is low, many reasons to themselves; "If he is so good why are his prices lower than my last tuner, or lower than "Teachers"s tuner?"